Fall is a gorgeous time to get married, and we just love the color palettes the season offers a bride-to-be! Here are the top five gemstones we love to complete a fall-themed wedding:
1. Smoky Topaz
Smoky topaz is a truly elegant stone, and it comes in a nice spectrum of colors, ranging from taupe gray to translucent deep brown. This gem would be stunning with a cream or ivory wedding dress, but it will also pair with just about any other color because of its neutral hues. Our favorite color to pair with smoky topaz is blush!
2. Rubies
Rubies are classic stones that provide a bright pop of color against a bridal ensemble, and they go beautifully with purple, pink, green and brown color schemes. We also think they make a stunning heirloom piece that can be worn throughout your whole life and passed on to future generations.
3. Blue Sapphires
Let's be honest, you really can't go wrong with traditional blue sapphire jewelry. Sapphire is another gem that can be worn for a lifetime with just about any color palette, and it's the perfect "something blue" for your wedding day.
4. Fancy Sapphires
Did you know that sapphires come in colors other than the traditional blue? They're called "fancy" sapphires. From green to purple, orange and black, you can find sapphires to perfectly match any color palette you desire.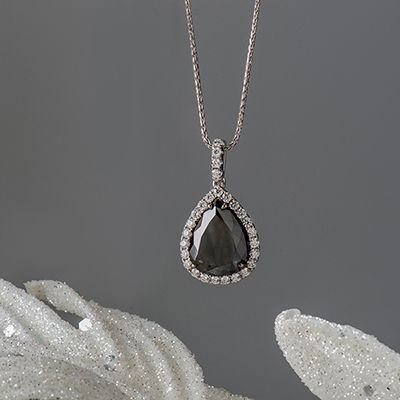 5. Diamonds
No matter the season, nothing is more classic than styling your bridal look with diamonds. They are beautiful, sophisticated, and they go with absolutely anything!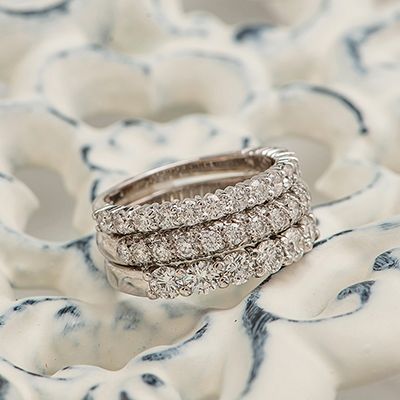 About H. Carter Jewelers:
H. Carter buys all kinds of fabulous bridal and fashion jewelry from a variety of sources, including estates, closeouts, liquidations and manufacturers' overruns, at considerably below market value. Then we resell it at incredible below-wholesale prices that are a fraction of what you would pay anywhere else! With our great selection and jewelry rental service, the perfect jewelry for any occasion is always within reach.
Learn more about H. Carter Jewelers at www.hcarterjewelers.com, on Facebook or Twitter, or on their Wedding Sites and Services page.