Now more than ever, a professional wedding planner is crucial to help you navigate the intricacies of creating your perfect day. You may identify with the many couples who have had to reimagine their nuptials in one way or another, whether it's shifting their date or paring down their guest list. If you're flexible and seek guidance from wedding pros, you can pull off the wedding of your dreams during this unprecedented time! Our friends at Vining Events coordinated Brittany and Dante's recent wedding and share with us the sweet details of their day. Read on:
Brittany & Dante's gorgeous summer wedding last Friday stood to show that nothing can stop true love! Without a couple of setbacks, where would the fun be?
Choosing to cut back their guest list due to the Covid-19 pandemic, this adorable Colorado couple decided that nothing would stop their special day, and our VE team was all for that! Although some moody Colorado weather was not on their side, we wouldn't change anything about this wonderful wedding.
One of the most special details of this wedding was honoring Dante's service as a firefighter. The sweet flower-boys tossed petals out of firefighter helmets, and right before the reception, a first response team drove by and applauded the newlyweds with their sirens. These little aspects stood to show who they were as a couple, and we LOVE featuring that in any wedding!
Although a Colorado afternoon thunderstorm blew through, the evening was gorgeous. Behind the first dance was a gorgeous sky, the kind that you just can't get without a little bit of rain. The lakeside view of the venue along with the lovely dance was a beautiful moment that we will never forget.
The newlyweds let their not-so-serious side peek through when halfway through the father-daughter dance, the DJ flipped the music, and Dante jumped in to have an energetic dance off with his new father-in-law. We found out later that her father (a policeman!) had been egging on a dance battle since they were engaged!
The bride and groom showed their fun-loving dynamic and beaming love for each other throughout the whole day. Complete with a unique fairy light send-off, we hope that Brittany and Dante's evening was an unforgettable night in the continuing story of their relationship.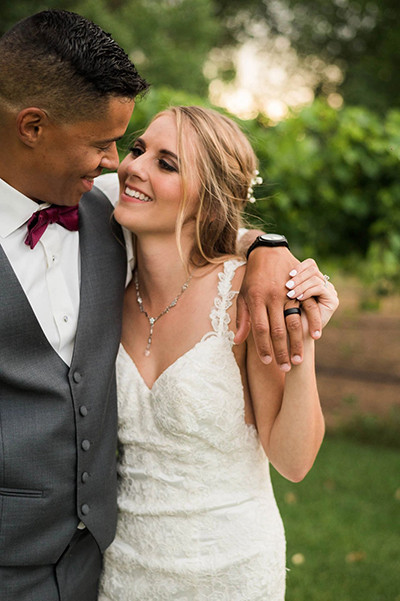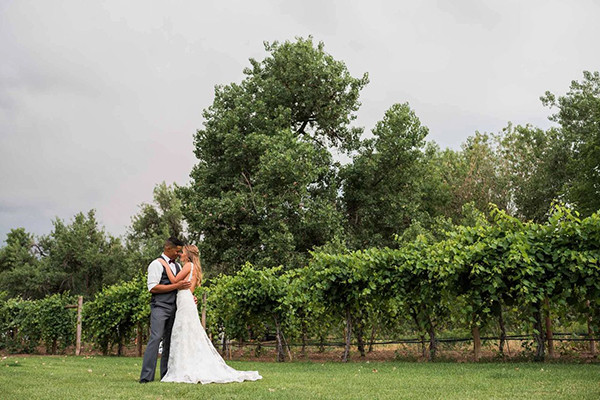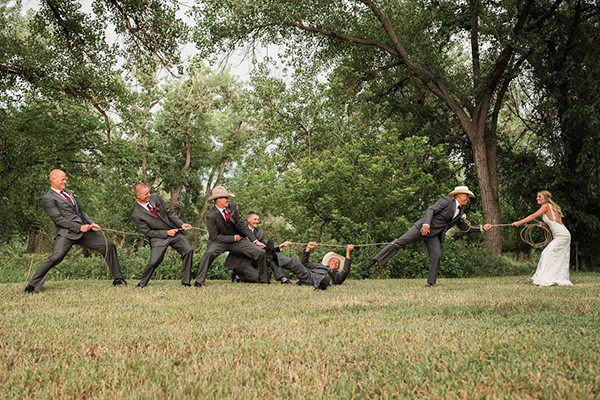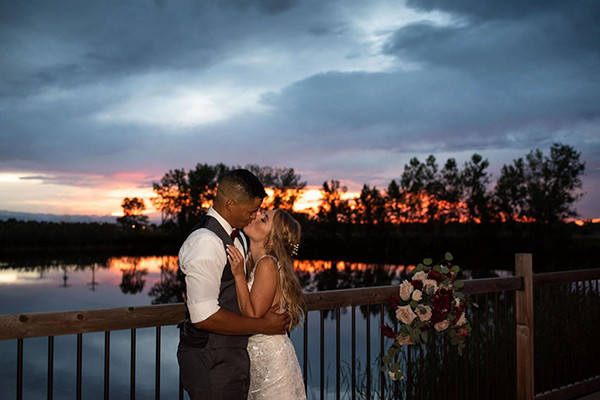 Coordinator: Vining Events
Rentals: Robin Event Rental
Photos by Dylan Crossley Photography
Many thanks to Vining Events for this blog. For more information, please visit them here.